| | | |
| --- | --- | --- |
| ÂÛÍÎÑÈÒÜ COP ÈÇ ÈÇÁÛ | | |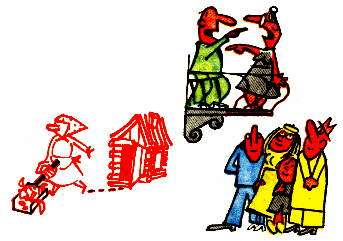 [vynosit' sor iz izby]
To carry the rubbish out of one's hut.
To let the outside world know about one's private troubles, grievances, quarrels, conduct that might be regarded as disreputable; to utter abroad affairs not meant for the public ear.
Cf. To wash one's dirty linen in public; to tell tales out of school.